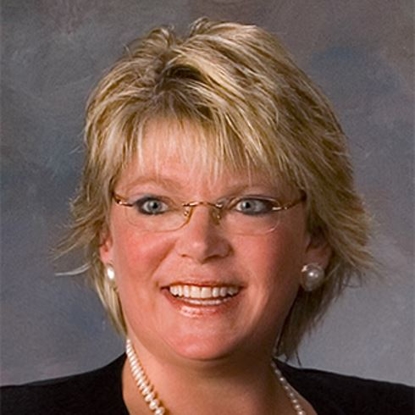 Jamie S. Cassel
Bio
Jamie Cassel is a partner at Reno & Zahm LLP and has practiced law since 1986. Her commercial practice emphasizes contract and corporate matters, bankruptcy, and related state and federal court litigation. She also has considerable experience in business, manufacturing and contract matters, UCC and lending issues, and mergers and acquisitions, making her a valued counselor to her clients.
 
She is admitted to practice in Utah and Illinois, before the United States District Court for the District of Utah, the United States District Court for the Northern District of Illinois, and the United States Court of Appeals–Seventh Circuit. She is a seasoned litigator who is well-versed in state, federal, and bankruptcy procedures as well as utilization of alternative dispute resolution forums as a certified arbitrator.
Ms. Cassel's expertise is highly regarded. She writes and lectures frequently in the areas of bankruptcy, transactions, debtor/creditor matters, and perfection and priority of liens. In the course of her practice, she advises, negotiates, and prepares documents for individuals and businesses on matters involving contracts, employment, estate planning, and real estate.
Ms. Cassel is active in numerous professional organizations, including the Winnebago County Bar Association, for which she served on the Board of Directors and as chairman of both the Federal Trial and Bankruptcy sections, the bar associations for the states of Illinois and Utah, and the American Bar Association. Ms. Cassel has been appointed a Section Counsel for the Illinois State Bar Association Commercial Banking, Collections and Bankruptcy Section. She is also a member of the American Bankruptcy Institute, serving on the Trade Creditor and Uniform Commercial Code Committees. She has represented secured and unsecured creditors in cases involving Linens 'N Things, Ames, Kmart, Ingersoll, U.S. Office Products, KB Toys, eToys, and Heilig-Meyers. She has been named by her peers as a Leading Lawyer in Illinois in the areas of business law and bankruptcy law.
Civic involvement is also important to Ms. Cassel. She has been appointed as a member of the Board of Directors for the Rockford Local Development Corporation and serves on its executive board. She has also served on the Rockford Park District Foundation. Ms. Cassel has also served as a Fire and Police Commissioner for the city of Rockford and has been named a chairman and member to various other boards and action committees.