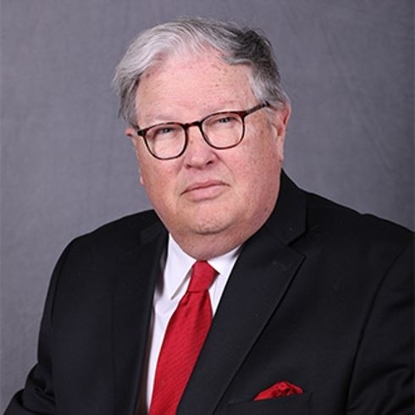 Robert A. Fredrickson
Bio
Robert Fredrickson started with Reno & Zahm LLP in 1971 and has been a partner since 1974. His practice focuses primarily on multi-faceted civil litigation, representing both plaintiffs and defendants in state and federal courts. In this area, Mr. Fredrickson has more than 40 years of experience. He also has considerable experience related to commercial transactions, wills and estates, and alternative dispute resolution.
A Rockford native, Mr. Fredrickson attended the University of Wisconsin Madison, where he received his B.B.A., with honors, in 1967 and his J.D., with honors in 1971. He is admitted to practice in the state and federal courts, including the Trial Bar of Illinois and Wisconsin and the United States Supreme Court, and on a selected basis has appeared in state and federal courts throughout the United States.
Mr. Fredrickson is a member of the Illinois Trial Lawyers Association, State Bar of Wisconsin, American Association for Justice, and the Winnebago County Bar Association. He has been selected and certified as a mediator for the 17th Judicial Circuit Court major civil Alternative Dispute Resolution program, and has been a panel arbitrator for the American Arbitration Association for many years.
As testaments to his capability, Mr. Fredrickson has been recognized as a leading Illinois lawyer by the American Law Research Corporation and has been continuously rated AV pre-eminent by the Martindale Hubbell, the leading lawyer directory reference for more than 30 years (highest possible rating in both legal ability and ethical standards).
Beyond his legal practice, Mr. Fredrickson has been active in judicial election committees and is a member of Rockford Downtown Rotary Club. He attends or speaks at 15 hours of seminars annually.
Mr. Fredrickson's interests and hobbies include spending time with his children and grandchildren, snow skiing, water sports, golf, horseback riding, outdoor activities (including hunting and fishing), building design and construction, dogs, and attending all University of Wisconsin home football and basketball games.
The majority of Mr. Fredrickson's clients are repeat clients, former clients, or referrals from existing clients, lawyers, and those familiar with his legal ability. His clients are from all walks of life, including persons very familiar with the legal system such as retired judges, sitting judges, civil court bailiffs, court reporters, insurance adjustors, and local businesses.
The practice goal of Mr. Fredrickson is to provide excellent outcomes and solutions to legal problems by applying his experience and abilities with high integrity in a practical, cost-effective manner.