Cultivate Your Career at Reno & Zahm
Recruiting
We actively recruit from select midwestern law schools, striving to find gifted students who will share our commitment to excellence. We look for students who have distinguished themselves both in and out of the classroom, looking beyond transcripts for a diverse background and real world pursuits showing initiative and ambition.
Most of our full-time associate hiring is done through our summer associate program. Our recruiting lawyers participate in on-campus interviewing during the late summer and early autumn. We strongly encourage qualified applicants at law schools which we do not visit to submit their resumes and transcripts to our partner in charge of recruiting, Jeffrey H. Powell.
Following on-campus interviews, we invite those students whom we consider most qualified to visit our office in Rockford. We reimburse for expenses associated with the trip. During that time, applicants may expect to meet with most of our partners individually and share an informal lunch with several associates.
We pride ourselves on offering summer associates an accurate picture of the practice of law at Reno & Zahm. We hope that summer associates will enjoy our culture and develop positive relationships with our lawyers and support staff.
Community-Oriented Attorneys

100 Years of History as a Firm

Wide Range of Legal Services Available
Real World Experience
Our firm is large enough to offer a diverse range of projects and clients, yet small enough to avoid the pitfalls of large big-city firms. Summer associates are exposed to a wide variety of practice areas for our clients. They learn to take their classroom knowledge and apply it to the real-world issues facing our clients. We strive to ensure that each summer associate returns to school with a true impression of what everyday life is like as a successful, practicing attorney at Reno & Zahm.
We endeavor to provide summer associates with experience in the practice areas that interest them, while also exposing them to unfamiliar areas of the law. Summer associates will enjoy mentoring from the partners and senior associates. They will also meet regularly with our recruiting partners to receive valuable feedback about their work and to provide constructive input about their experiences. These meetings are crucial to the development of the summer associates and are intended to open a candid dialogue between the summer associate and the partnership.
We believe that participation in our summer associate program offers students the best opportunity to experience our firm first hand, while affording our lawyers valuable insight into the skills and personalities of potential new lawyers. By hiring full-time lawyers who have participated in our summer clerk program, both the firm and new lawyer are afforded the opportunity to make an educated decision based upon a summer of real world experiences.
We appreciate the importance of the decision every new lawyer will make at the beginning of their career. Likewise, we take the hiring process very seriously, carefully evaluating applicants and summer associates. Every summer associate is hired with the hope that they will later become a full-time associate; and every full-time associate we hire, is employed with the intention that they will ultimately become a partner. We do not hire summer associates or full-time associates with the understanding that some will make it, and some will not. Every hiring decision we make is critical because we plan for new attorneys to be a part of Reno & Zahm for the long term.
While we work hard to serve the needs of our clients, we understand that time away from the office is equally important. We encourage our attorneys to become actively involved in the community and to spend time with their families and engage in personal interests. Each of our lawyers has a healthy, fulfilling life outside of the office. As a summer clerk you may expect to spend time with our lawyers outside the office and meet their families and friends. You may also expect to participate in regular social events throughout the summer.
We do not impose traditional rules regarding billable hours because we believe such requirements are counter-productive and foster poor billing habits. We reward our attorneys for taking care of clients' needs effectively and efficiently, not for the number of hours that our clients are billed.
Our firm offers a challenging and rewarding work environment. If you are interested in learning more about Reno & Zahm, please check your school's on-campus recruiting schedule. If we are not coming to your school, or you are currently a practicing attorney, please send your resume and a cover letter to our partner in charge of recruiting, Jeffrey H. Powell at jhp@renozahm.com.
Our FAQ
Frequently Asked Questions
Have questions? We are here to help. Still have questions or can't find the answer you need? Give us a call at 779-235-9115 today!
I was injured three years ago. Can I still file a personal injury claim?

Your claim is likely to be rejected because it surpasses the statute of limitations by a year. In Illinois, you have two years from the date of the incident that caused injury to file a personal injury claim.

How much money can I get (or will I owe) from a personal injury award?

Court awards are unpredictable and there is no reliable way to realistically project what your outcome will look like, or if you'll even win. That said, you can approximate the value of your award or liability for a 

personal injury

 by totaling applicable losses and multiply it by any value between one and five. The more severe your injury, the greater the multiplier you use. This is only a rough estimate and meant only to offer plaintiffs an idea of what the best-case scenario could look like.

What's the difference between a will and a trust?

Generally speaking, the difference is whether or not you want to avoid probate. This is the process of dividing someone's estate through court proceedings. The estates of people who die with a will – or without any type of estate planning – undergo the probate process, which can incur additional court and attorney fees.

Trusts, although sometimes costly to set up and fund, can avoid probate by transferring an estate to a trustee under certain circumstances, not all of which require the death of the estate's owner. There may also be tax incentives for choosing a trust.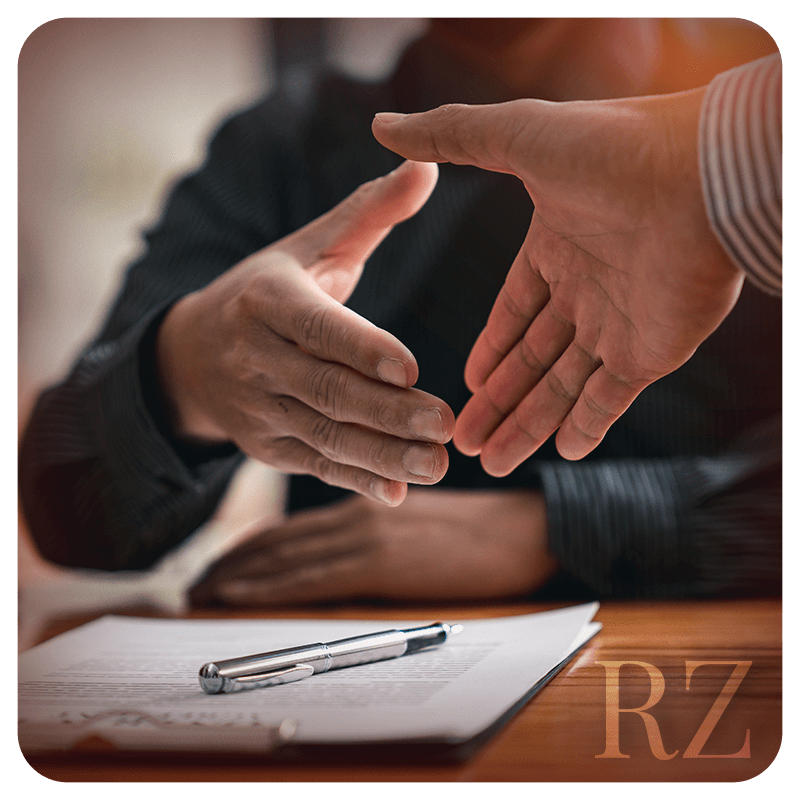 Our Firm Culture
We are firmly committed to providing our clients with unparalleled service. A crucial part of that commitment involves providing a work environment in which our lawyers can work efficiently and comfortably. The lawyers at Reno & Zahm share a commitment to family, friends and community that equals their desire to excel professionally.
The most important skills are learned "in the field." We recognize this and during the early stages of every new lawyer's career, we provide abundant opportunities to observe and assist in complex transactions and litigation which would otherwise be off limits to a new lawyer. We also routinely host lunchtime workshops for associates in which practical topics are discussed and valuable skills shared by the firm's experienced partners. Associates at Reno & Zahm enjoy an extra level of confidence knowing that these same experienced lawyers are always available for collaboration and support.
Gain Unparalleled Experience
While we do not pair new lawyers with specific mentors, we strongly encourage mentoring relationships to develop informally. History has taught us that the most effective mentoring relationships are developed between new associates and the partners or senior associates with whom the new lawyer works most frequently. In addition, we have a strict "open door" policy.
We believe community involvement is our responsibility. It is critical that we give back to the community which has given so much to our law firm. Our lawyers are encouraged to become involved with charitable, cultural, civic, and political causes. New associates will find our lawyers contribute to a wide variety of causes of their choosing. Each attorney at Reno & Zahm devotes time contributing to the betterment of our region through their efforts outside the office. We offer guidance in choosing the right activity or cause for new lawyers who are unfamiliar with our community and all it has to offer.
The Rockford metropolitan area and surrounding regions are filled with vibrant communities, a diverse population, and successful businesses; these regions are comprised of our friends, our families, and our clients. The City of Rockford and immediately surrounding metropolitan areas boast a population of over 250,000, which is large enough to offer everything you need without the overwhelming feel of some larger communities. The region offers nearly all the social, cultural and recreational activities of a much larger city, yet without the headaches associated with big-city life.
Good lawyers excel when they work in an environment they enjoy, with colleagues they respect and for clients and causes in which they believe. This is the atmosphere we work hard to create and maintain. Our quality of life is evidenced by our exceptionally low attrition rate. Most of our lawyers began and will end their careers here. Reno & Zahm and the Rockford region offer an outstanding environment in which to work, play and pursue a rewarding legal career.