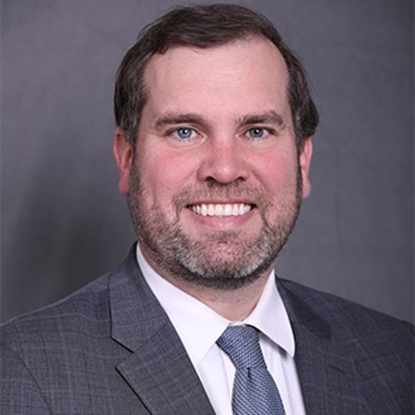 Michael G. Schultz
Bio
Michael ("Mike") Schultz is a partner at Reno & Zahm LLP, where his practice focuses on civil litigation (to include both personal injury and nursing home neglect), estate planning, real estate, and creditor's rights.
A native of Boone County, Mr. Schultz graduated from North Boone High School in 2000. He received a B.A., cum laude, in economics and political science from Knox College in Galesburg, Illinois, where he was a member of the varsity basketball team. Prior to attending law school, Mr. Schultz worked as a litigation paralegal at Kirkland & Ellis LLP in Chicago, one of the nation's largest law firms.
Mr. Schultz received his law degree from Southern Illinois University School of Law in 2008. He is admitted to practice before the State Courts of Illinois and the United States District Court for the Northern District of Illinois. He is a member of the Boone County Bar Association, Winnebago County Bar Association, and Illinois Bar Association.
Outside the practice of law, Mr. Schultz has taken a leadership role in the community. In 2011, he was elected by his peers to be the President of the Boone County Bar Association. Mr. Schultz is a former President of the Belvidere Cosmopolitan Club, former President of the Poplar Grove Lions, on the Board of the Boone County Community Foundation, Center for Sight and Hearing, and Rockford Local Development Corporation.
Mike continues to live in Boone County, not far from where he grew up, with his wife and two daughters.