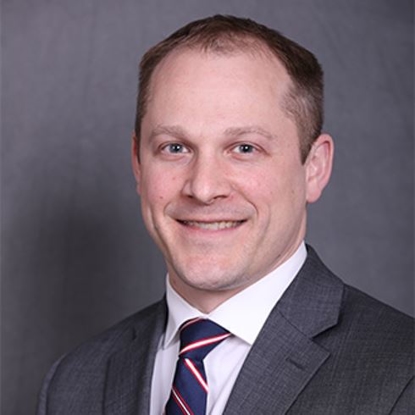 Ryan T. Straw
Bio
Ryan T. Straw is an Partner at Reno & Zahm LLP where his practice focuses on civil and commercial litigation and general business matters. He is admitted to practice law in Illinois and Wisconsin. Mr. Straw is also admitted to practice before the United States District Court for the Northern District of Illinois.
Prior to joining Reno & Zahm LLP, Mr. Straw worked as an Assistant State's Attorney in Winnebago County for three years where he gained substantial trial experience. As a prosecutor, Mr. Straw spent time in the misdemeanor, felony, and juvenile delinquency courtrooms. He worked in all phases of prosecution from the initial investigation, to obtaining warrants, to pretrial motion hearings and jury trials. Mr. Straw also underwent training in criminal litigation with the Illinois Appellate Prosecutors' Advanced Trial Advocacy Program.
A native of northern Boone County, Mr. Straw graduated in 2005 from the University of Illinois at Urbana-Champaign with a degree in Economics. He received his law degree from Southern Illinois University School of Law in 2008, where his accomplishments include serving as Law Journal author and editor.
His articles, The Knock and Announce Rule: More Trouble Than It Is WorthandThe Unique Case of Conflicts of Interest and The Need for an Exception to Sixth Amendment Automatic Reversals were published in the Southern Illinois University Law Journal. Mr. Straw also worked as a legal intern in the Jackson County State's Attorneys' Office while in law school.