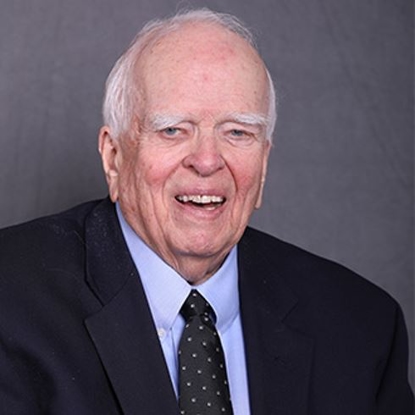 Wesley E. Lindberg
Bio
Wesley Lindberg, a former partner at Reno & Zahm LLP since 1965, is now associated with the firm as an of counsel attorney. Among his many accomplishments and notable cases, Mr. Lindberg has organized a national bank; converted a federal mutual savings and loan association to a shareholder federal savings bank; and represented banks and corporations regarding mergers and acquisitions, employment disputes, shareholder disputes, bankruptcies, real estate development matters, and foreclosures. He also has considerable experience in real estate development issues and personal injury matters.
Mr. Lindberg graduated from the University of Illinois with a B.S. in Mechanical Engineering in 1956 and a J.D. in 1959.
He is admitted to practice in the State Courts of Illinois, the United States District Court for the Northern District of Illinois, including Federal Trial Bar, and the United States Court of Appeals for the Seventh Circuit.